You guys, this is a huge milestone for me! I was featured in an article of SynthAnatomy.com!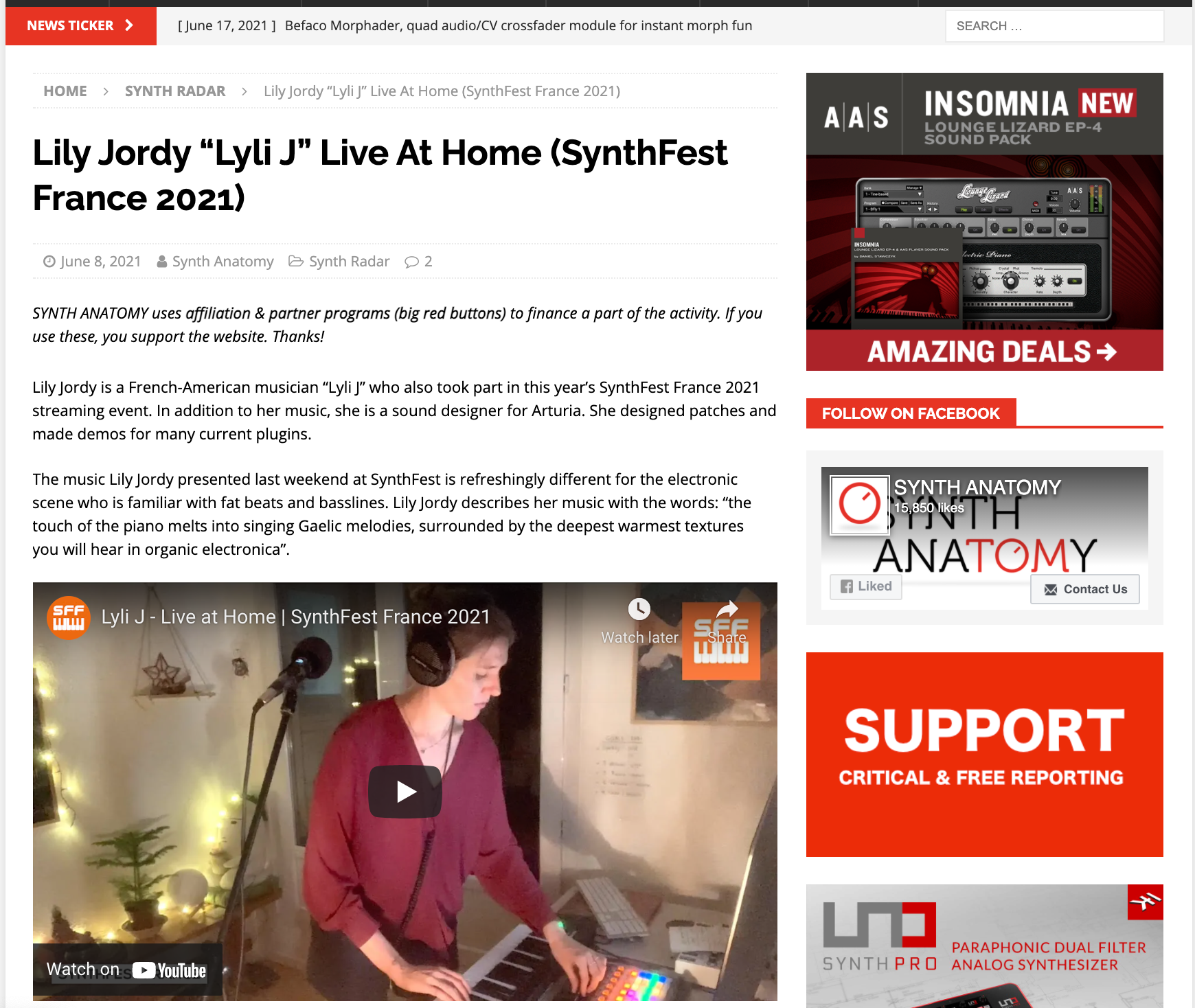 I couldn't believe my eyes at first when it popped up. Here is an excerpt: 
The music Lily Jordy presented last weekend at SynthFest is refreshingly different for the electronic scene who is familiar with fat beats and basslines. Lily Jordy describes her music with the words: "the touch of the piano melts into singing Gaelic melodies, surrounded by the deepest warmest textures you will hear in organic electronica".
Full article here: (thanks Tom!)
https://www.synthanatomy.com/2021/06/lily-jordy-lyli-j-live-at-home-synthfest-france-2021.html